Have you heard the good news? Fave is taking over IOI City Mall in Putrajaya!
Here at Fave, we know all about that dreaded feeling when you're out with friends and the fam, and you get a little rumbling in the stomach. When that time comes, only one question crosses your minds: "What to eat, ah?" You'll look over to your group for guidance, yet all you see are their blank faces. And their answer? "Don't know. You choose, lah."
Cue the facepalm emoji. But the turmoil in your stomach can be heard from across the mall now. Should you eat Korean food? Local food? Western, Japanese? European, So many choices, but where to go?
If you're stuck in a rut, head on over to IOI City Mall and go on your own little Syiok Makan Journey! Here's a little guide to places that serve you good food, and save you money!
First up is some mashisseo Korean food at B.Bap Korean Food. Korean food is perfect for k-pop lovers, k-drama fanatics, and casual fans (or non-fans, too) alike. There's spicy, salty, sweet, and everything in between here, so if you've got a particularly picky palate, fret not! From their delectable dolsot bibimbap to beef bulgogi bibimbap, kimchi jigae, soondubu jigae, sam gye tang, yuk gae jang, yang nyeom chicken, nakji bokem, spicy beef ramyun, and more, you'll be dying for bites after bites of these scrumptious Korean delights. An abundance of dishes and 'banchan' gracing the wooden tables at this minimalist grey and white-themed restaurant with elements and splashes of a bright red, there's something for every palate and every taste bud.
Next is the absolutely saccharine Gula Petite! This eatery offers wonders and delights in the form of sweet treats and is a great place for dessert. First started by a mother-daughter duo, Gula Petite has expanded into a bakery that sells oodles and tons of cakes and cake baking classes all over the Klang Valley to sweet tooths everywhere. This petite little cafe is the perfect place to grab your buddies and bite into decadent delights like raspberry pistachio cake, double chocolate Nutella cake, Nutella cheese tarts, mango cheesecakes, chocolate mud pies, butterscotch cupcakes, cream puffs, and more.
However, if you're looking for a meal, too, this place has it all! From 'nasi tomato ayam merah' to a creamy carbonara with grilled chicken chops, you'll get the best of both worlds at Gula Petite.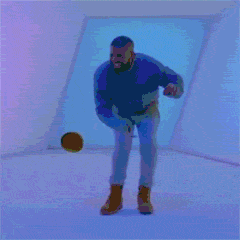 Of course, we can't forget about the healthy stuff. Inspired by the top fruit-slicing game for iOS and Android, Fruit Ninja serves up delectably delicious cold-pressed juices and smoothies of all kinds. With flavours combining fruits like dragonfruit, apples, pears, pineapples, starfruit, and so much more, you'll be slicing away to get to these cold-pressed, rainbow-coloured delights! A cold-pressed juice is perfect for getting a boost of health and energy before starting your day, and even as a way to cap off the great day you had with a bunch of nutrients. To pump the fun factor even more, there's an Xbox and a TV for you to play the Fruit Ninja game, too!
Starting out as a quaint, cosy little store in Bangsar, Inside Scoop has blossomed into what it is today. Boasting over 30 flavours of ice cream on rotation, this indulgent ice-cream shop has put their heart and soul into the flavours and quality of the ice cream.
With locally inspired flavours like gula Melaka, Cameron Highlands tea, cempedak, and durian, as well as their best-selling Valrhona chocolate, green tea, and more, there's no limit to the taste explosion you'll get when eating here. Waffles, cones, ice cream cakes, and more are also available to complement the saccharine flavours of the ice cream. Not only is this the perfect place for dessert after all that shopping, but it's the perfect place to hang out and 'chill' with your friends, too!
Last but definitely not least, Aroma Village has all the local Malaysian and Peranakan cuisine a Malaysian could hope for. From their Nyonya curry laksa, nasi kerabu with ayam percik, chicken satay, and mee hoon siam with chicken curry, all the way to the classic nasi lemak with fried chicken, Nyonya fried rice, and more, this is the place to be when you want to gnosh on some delightful local comfort food.
This eatery also has their speciality Nyonya 3-tier meal, featuring a range of dishes complemented by an assortment of kuih for those looking for a bit of extra local flair to a meal. The unique blue panels and colourful environment make for a truly great experience, rich with spices, aroma, and flavour.
Now here's the fun part: to celebrate our collaboration with IOI City Mall, we're offering some treats for you!
All you have to do is go on your Syiok Makan Journey, and collect stamps when pay using FavePay or redeemed Fave Deals at the mall. This week, we're offering a free Cornery Popcorn Grab Pack with every 5 stamps, and a free Dal.Kom Coffee's Cappucino or Latte with every 8 stamps. But what you really want is to get 10 stamps and get the chance to win a 2D1N luxurious stay in Le Meridien Putrajaya, worth up to RM1,000!
Along with the restaurants listed here, you can also use FavePay with great shops like JuiceWorks, Eggette Lab, Sticky, Cafaeyen, Auntie Anne's, and more! Just open your Fave app and browse through the FavePay tab to find a participating outlet near you.
First-time Fave user looking to eat your way through the mall? Check out the promo code we have for you here: http://lp.myfave.com/syiokmakan