Celebrating the Mid-Autumn Festival in Malaysia often conjures up fond memories of colourful paper lanterns, vibrant decorations, and of course – mooncakes. Affectionately known as the "Mooncake Festival" by some of us, this celebration of the harvest month and the full moon also stemmed from an ancient love story between the Moon Goddess and her earthly husband.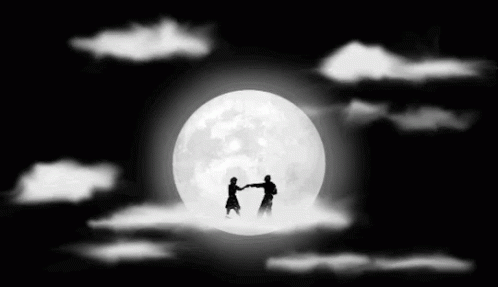 Mooncakes were created in its traditional round, floral shape to signify concept of unity and family; two beliefs held close to heart by many Chinese families. But over the years, we saw the rise of contemporary shapes and textures take on the traditional baked mooncakes of old, and the exploration of mooncake flavours began to take on a life of its own.
Today, we can often find mooncakes in a variety of shapes, sizes, and flavours, including those well-loved by locals like durian, pandan, gula melaka, and green tea. Check out some of the different kinds of mooncakes there are to sample!
Traditional baked mooncakes
The "OG" of mooncakes, these baked Chinese pastries are known to be dense, decadent, and sometimes tooth-achingly sweet. Traditional flavours for these pastries include lotus seed paste, red bean paste, and salted egg yolks. They can be found made with the imprint of the Chinese characters for "longevity" and "harmony" are sometimes baked into the crust.
These treats are made in an assortment of ways according to the region in the world it's celebrated in. Some variations include Beijing-, Cantonese-, Yunnan-, and Hong Kong-style mooncakes, all made with different crusts, fillings, and cooking styles.
Snowskin mooncakes
Snowskin mooncakes are known for their lighter texture and taste, without the compromise of flavour. With outer skin made from glutinous rice flour, they're a slightly healthier take on traditional baked mooncakes. These mooncakes offer you a chewier, softer texture when you sink your teeth into them – similar to Japanese mochi. Often served cold, snowskin mooncakes include a variety of light contemporary flavours like strawberry, green tea, chocolate,  and a local favourite – durian.
Jelly mooncakes
These brightly-coloured, jiggly delights are a treat for grownups as much as it is for the little ones. These mooncake-shaped jellies are great for those with a sweet tooth but a small appetite. While they're often moulded into the traditional round shapes of mooncakes, they also come in funky shapes and 3D designs. These treats also feature well-loved cartoon characters instead of Chinese characters, and come in every colour of the rainbow. Common flavours include local favourites like pandan, mango, yoghurt, and even gula melaka.
Ice cream mooncakes
A treat for the ages and a perfect way of combating the sweltering tropical heat, these frozen delights are fast becoming a common sight during Mid-Autumn Festival celebrations. They often stray from the traditional baked crusty exteriors, and feature chocolate shell "crusts" instead. The chocolates used often range from milk, dark, and white chocolate flavours. With big names like Häagen-Dazs churning out goodies like their Twinkle Night Mix ice cream mooncake, the Mid-Autumn Festival has never been so cool.
Even if you're not one for sweets and festivities, mooncakes make great gifts for loved ones to show them how much you care. If none of the above strike your fancy, there's plenty more to peruse in the Mooncake Collections available on Fave!