This International Women's Day, it's all about recognising the powerhouses of Malaysia's own pool of remarkable women.
As the famed Mao Zedong once said, "women hold up half the sky." Remarkable women are found all around the world. Florence Nightingale, Marie Curie, Oprah Winfrey, Michelle Obama, Malala Yousafzai; the list goes on. There are countless women around the world and in our lives who inspire and amaze us each day. Some of them are even closer to home than you think.
1. Tan Hooi Ling
Co-founder of the fast-spreading ride-hailing company Grab, Tan Hooi Ling began her life as a regular kid from Petaling Jaya. Tan attended public school and went on to further her pursuits of education at the prestigious Harvard Business School. There, she met fellow Malaysian and co-founder Anthony Tan. Tan has worked for companies like McKinsey & Company and Salesforce before creating the then-named MyTeksi. Tan now holds the title of Chief Operating Officer (COO) of a company that has spread across 65 cities and seven countries.
2. Aireen Omar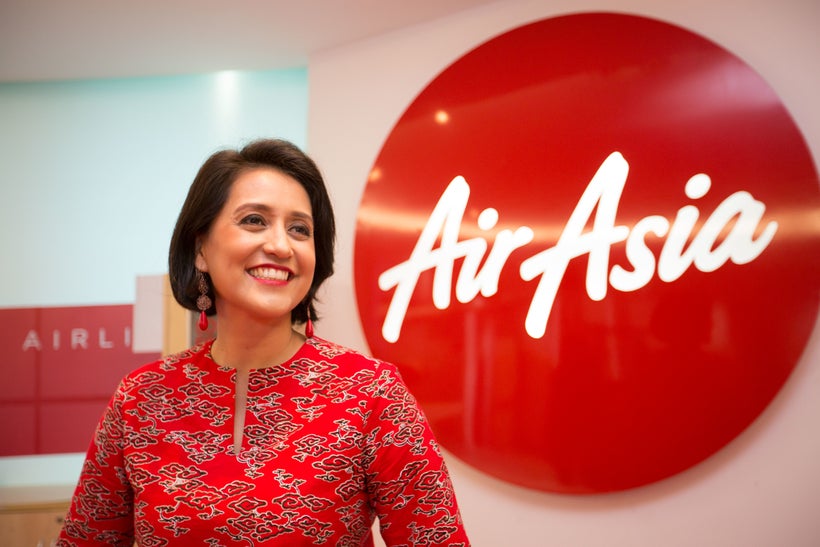 Omar has been quite the presence in local news as AirAsia's deputy group CEO of digital, transformation, corporate services. Though most of us know of Tony Fernandez to be the face of AirAsia, Omar keeps things afloat from behind the scenes. Leading a staff of over 7,000 employees around Southeast Asia, Omar doesn't pull punches when it comes to standing against her male counterparts and fellow board members.
3. Heidy Quah
Ever dreamed of meeting the Queen of England? Well, Heidy Quah has. In 2017, Quah became known to us as the only Malaysian to receive a Young Leaders Award – handed to her by Queen Elizabeth II herself. Quah has earned a place on this list as the remarkable young woman she is because of her dedications to co-founding the NGO 'Refuge for The Refugees (RFTR)'. At the tender age of 18, Quah began her crusade in pursuing a better future and education for Myanmarese children and other refugees of Malaysia.
4. Datuk Dr. Mazlan Othman
Here's a woman who didn't believe in the sky being the limit. Meet Malaysia's first astrophysicist and founding director of Angkasa, the Malaysian National Space Agency. Othman currently serves as Director of the United Nations Office for Outer Space Affairs (UNOOSA) and Deputy Director-General of the UN office in Vienna.
Standing out in the male-dominated world of science, Othman's unique capabilities and knowledge helped launch our own astronauts into space. When asked about the gender disparities in her work, Othman has said that she is "particularly conscious of this fact. I make sure I challenge the women as much as the men, or maybe even more so."
5. Datuk Nicol David
Many people know of Datuk Nicol David as the Malaysian star squash player. David's dedication to her skills has led to her winning eight World Open titles through the years. Currently ranking an impressive #6 in the world's ranks for squash players, David has recently given us more reason to love her.
As she prepares to retire from competitive squash playing, David now champions a foundation in her own name, aiming to bring sports and athletics to kids around the country and boosting the participation of girls in sports. David hopes that the Nicol David Foundation will help children realise their academic, athletic, and personal potential.
6. Tan Sri Dato' Seri Michelle Yeoh
This megastar wonder woman is someone to fear and admire, with her impressive reputation of kicking ass and taking names. Tan Sri Dato' Seri Michelle Yeoh made her big break in blockbuster movies like Tomorrow Never Dies and Crouching Tiger, Hidden Dragon. Audiences around the world took a shine to Yeoh for performing her own stunts —and being quite the looker.
In 2009, Yeoh was dubbed one of the "35 All-Time Screen Beauties" by People Magazine. She was also the only Asian actress to make the list. Throughout her career, Yeoh has been pushing the boundaries of what women and specifically Asian women are capable of achieving. At the World Economic Forum on ASEAN 2016, Yeoh spoke out about pushing for gender equality in the workplace.
There are just some of the magnificent Malaysian women who make strides towards changing the way women move through the world. Some women start businesses or NGOs, and others reach mountain peaks. Each achievement counts towards the constant push for progress and equality. So take a stand, and #pushforprogress in your own way.