It's that festive time of the year again where suburban streets are filled with Ramadhan bazaars, people are humming along to the tunes of the song Selamat Hari Raya, and malls are filled with families out shopping for their baju Raya. Hari Raya is a very meaningful time – it's a season of seeking forgiveness, understanding, and strengthening bonds with loved ones. With a few days off from work and school, we should all make the most of our time! Cracking your head on what to do with your break? Here are some things we thought you could do over the Raya holidays.
Visit friends and family
This festive season is all about getting together and visiting one another. Catch-up with relatives and friends you have not seen in a while and collect some duit raya.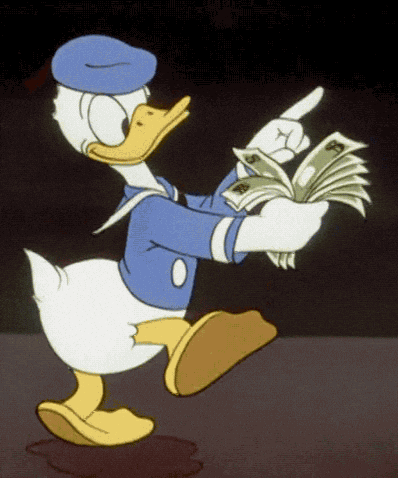 Most importantly, Hari Raya would not be complete without enjoying one too many pieces of kuih raya. Have servings of delightful Raya cookies spread on your table for your guests to munch on or bring some with you when you're going to visit someone as a small gift. Cracking your head on where to get Raya cookies in time for Hari Raya? Check out Milky Way Food Industries or Faz and their Raya cookies deals on Fave.
If you're looking for other types of delectable treats to savour, Cushy Candy or Brown Butter Bakes offers some tantalising baked goodies such as cakes, brownies, and more. Better yet, you get to enjoy 10% and 5% partner cashback respectively when you shop with them! Delicious treats and some savings? It's a win-win situation.
Share good food
Food is always an important aspect of every festive season. What better way for us Malaysians to bond with our loved ones than over a delicious meal, right?
Stuff your faces with all-you-can-eat buffets and more while sharing some good laughter. Take your family out for a nice hi-tea treat at Hotel Armada's weekend buffet and indulge in a variety of cuisines such as Japanese, Chinese, and Western just to name a few. If you enjoy your meat cooked on a grill,  dig into a mouth-watering BBQ buffet dinner at Trace Restaurant and Bar in Element Kuala Lumpur and bask in the view of KL's city skyline as you dine.
If that has gotten your tummy rumbling, you should check out more of our food and beverage deals over at Fave!
Spend quality time together
Although sharing good food is an important part of the festive season, there are plenty of other ways you can strengthen the bond with your family. Many people travel during festive holidays but there are plenty of fun local activities you can do to spend some quality time together. To make it simple for you, we've put together a few suggestions you can consider.
Boardgame cafés
Board games are great fun and a light-hearted way to spend time with loved ones. If you don't have board games at home or you're bored of the ones you currently have, why not consider visiting a board game café instead?
You'll have plenty of games to choose from and can just switch it up if you start getting bored. Besides that, food and drinks are also sold at the café in case you get a little peckish. Here's a list of a few board game cafes you can check out to get your game on:
Game hubs
For something a little different, pay a visit to MyBestBox, a variety show game hub at Berjaya Times Square with over 40 different types of games. Release some tension in a rage room, play a game of Giant Tetris, and many more! It's a unique experience to remember.
Illusion museums
Illusion museums are also great fun and will leave you with memorable photographs to keep. Enter into a world of optical illusions, interactive exhibits, and more. It'll get you to bond with your loved ones over shared fun and laughter!
Here are some places you can consider for some good fun:
Museum of Illusions, Bukit Bintang.
Magic World, Penang
Funtasy House Trick Art, Ipoh
Water theme parks
Water theme parks are a great fun way to spend a day out with the family.
Spend a nice cooling day out in the sun and enjoy sliding down slides for some thrill and fun or to simply enjoy the surrounding environment. Just make sure you don't stand too close to the end of the slide or you'll get splashed.
Sounds like your kind of way to have fun? We have deals from A'Famosa Resort for you to enjoy with your family. There are deals for their other attractions as well such as Safari Wonderland and Old West Theme Park so be sure to check those out too.
All-in-all, however you decide to spend the holiday, be sure to make the most of it! And if you're travelling out of town always drive safe. We at Fave would like to wish all our Muslim friends Selamat Hari Raya and Maaf Zahir dan Batin!