Dapper suits, snazzy dialogues, and an underdog who saves the day – what's not to like? The last Kingsman movie left a lasting impression on us here at Fave, and since today's going to be the premier for Kingsman: The Golden Circle, we have decided to bring to the fore some of the last movie's memorable lessons. So listen up boys!
1) "T
he suit is the modern gentleman's armour."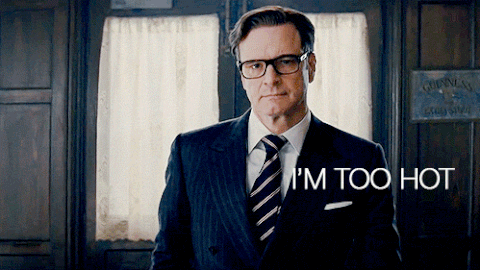 While a bespoke suit makes a lasting impression, it's not very practical to wear one every day. Instead, we suggest taking care of your natural armour – your skin. Cleansing, moisturising, and sunscreen application is the holy trinity when it comes to a skincare routine, and if you're in the mood for an additional pick-me-up, pamper your skin with a men's facial that'll leave you with dashingly-smooth skin or get yourself a makeover with a new hairstyle. Visit our Men's Collection and take your pick of facials, massages, haircuts, and more at Fave! Plus get 15% OFF right away with the promo code KINGSMAN (valid till Oct 20, 2017, and only for one-time use for deals in the Men's Collection).
And, for those special days, get customised tailoring services at Wardrobe for a tailored shirt and trousers.
2) "A
re we going to stand here all day, or are we going to fight?"

We know you love those second glances and come-hither stares, who wouldn't? But it's difficult to find the time to stay in shape, after all, we can't all spend time training to save the world! So we've made things easier for you with a Fitness Collection. Take your pick from 1-day boot camps,  gym access, and even kickboxing classes, and walk away with that extra swagger in your step.
3) "Manners maketh man"
Good looks are attractive, but good manners, boy oh boy, are sure to make to make the ladies gush. So spoil the special someone in your life – get her a glass of champagne, take her out to an extravagant candle-lit dinner at Azur, Putrajaya Shangri-La, or just dine in on a cosy meal. Alternatively, if you're looking for the perfect time to make your move, do it now and invite her or him (girls, let's not leave it all up to the guys) to a casual coffee date for a bite. Share a pie at Pie Thing, sip on a latte at Bytes and Pixels, and more. And hey, if all goes well, you might just end up having dinner after all.
4) "Oxfords not brogues"
When it comes to putting on your dancing shoes, stick to the classics so you can dance the night away! KL is bustling with nightlife spots, especially Changkat Bukit Bintang – a row of postcolonial buildings that have been remodelled to become home to some of the city's most happening clubs, bars, and gastropubs. Our pick for the evening? Head over to Nagaba Rooftop for scrumptious mojito drinks before you make your way to the dance floor and bust out your moves.
Get everything you need to start your Kingsman journey at Fave! From tailoring services to an array of customised men's facials, to the perfect date night venues and trendiest bars – we have it all.
Fave offers and FavePay allow you to enjoy your meal at these spots and get instant discounts at the same time. Additionally, receive cashback of up to 20% on your next visit!
Have a good time – you've earned it!