That's right, you heard it. FavePay is now officially launched in the city of Kota Kinabalu! Say goodbye to bulky wallets and fumbling about tiny purses and making others wait in line for you and go cashless instead! Read to the end to find out how you can get a discount on your first FavePay purchase!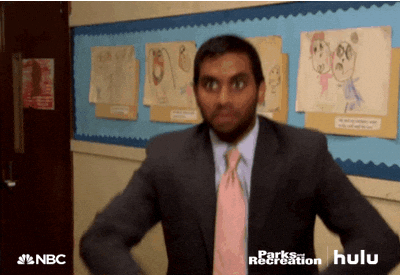 Kota Kinabalu is not only known for their amazing sights, attractions, and Mount Kinabalu. They have plenty of food to offer to travellers and local residents alike. Whether you're a fan of local food, or modern cafe fare, there's something here for all of you. Don't forget to leave room for desserts, because we're highlighting some great ones that you can share.
Local Food
One cannot step foot into Kota Kinabalu without having a taste of Kota Kinabalu's food. Here's a list of local Kota Kinabalu food that you should try out with Favepay.
Chilli pan mee! A commonly loved dish and staple food for many Malaysians. Chilli pan mee typically consists of flat noodles, chilli, anchovies, fried garlic, spring onions, and its key ingredient: runny egg yolk.
Where? Block A, Ground Floor, Lot 1 Lintas Square, Jalan Lintas, Kota Kinabalu.
Durians and local food go hand in hand like peas in a pod. Enjoy the sweetness of this pungent fruit in puff form!
Where?
Imago, KK: B-60, Basement Floor, Imago Shopping Mall, KK Times Square Phase 2, Off Coastal Highway, Kota Kinabalu, 88100.
KK City Mall: Ground Floor, City Mall, Lorong City Mall, Jalan Lintas, Kota Kinabalu, 88300.
How can one go to Sabah and not indulge in their seafood? Sink your teeth into fresh seafood at Funky Town with options like Kam Heong prawns, asam pedas fish head, salted egg crab mee hoon, and more.
Where? KK City Mall: Lot S-0-29, Ground Floor, Lorong City Mall, City Mall, Jalan Lintas, 88300, Kota Kinabalu.
Warm hungry tummies and feast on dumplings at Dumpling Cafe! Besides being local comfort food, these dumplings offer a sense of familiarity for lovers of Chinese cuisine.
Where? Lintas Plaza: Ground Floor, Lot 102, 16-0 Lorong Lintas Plaza 4, Lintas Plaza, Luyang 88300 Kota Kinabalu.
Cafe Hopping
Besides offering a myriad of local dishes and food for you to try out, Sabah also has a sprinkling of cafes you could hop to.
Be it for brunch, main meals, or just a cuppa, Socialize Cafe has much to offer to all. Boasting morning meals like big breakfast, eggs Benedict, bacon and cheese omelette, and scotch eggs, you can definitely roll out of bed and into Socialize Cafe and dig into these scrumptious plates of goodness.
Where? Lot E-0-8, Ground Floor, Block E, Metro Town, 88300 Kota Kinabalu.
Mad Ben Cafe – a place where flatlays come alive. Offering up aesthetically pleasing food, Mad Ben Cafe attracts Instagrammers like honey attracts bees. From salads to snack platters, mains, pizzas, pasta, burgers, and even rice dishes, Mad Ben Cafe offers meals that are great any time of the day.
Where? Ground Floor, Lot 121, Jalan Gaya, 88300 Kota Kinabalu.
Dig into a variety of Western dishes at Pregio Cafe. From pizzas to pastas, eggs Benedict, and more, Pregio Cafe welcomes all to dine in and indulge in good food while enjoying good company. Pair your meals with a fresh cup of coffee topped with signature coffee art created by their friendly baristas.
Where? Lot No 17, Lorong Kompleks Bsa , Kompleks Bsa, 88450, Kota Kinabalu, Sabah.
Desserts
Now that you have a list of options to feast on – both local and Western, it's time to hit up some sweet dessert spots!
Home to many types of desserts, Tree Monk serves up croissants, freshly brewed coffees, sandwiches, cakes, and more. Yes, go ahead, whip out your phone and take that perfect Instagram photo with these pretty desserts.
Where? Lot 2, Ground Floor, Block I, Lintas Jaya Uptownship, 88200 Kota Kinabalu.
If you love the popular Hong Kong dessert, eggette, you are in for a treat at Lucky Bean. Serving up eggettes of various flavours such as butterscotch chocolate, salted caramel, chocolate banana, matcha red bean, and more, Lucky Bean seeks to cater to all tastebuds.
Where? Block E, 16-0 Lintas Square, Jalan Lintas, 88300 Kota Kinabalu.
Snack on sugar churros of different flavours at Loop House. Their signature is the soft ice-cream churros – a single long churro looped into a cup served with a scoop of soft ice-cream.
Where? M-1-4, City Mall, Kota Kinabalu.
Injecting a little local flavour into their ice-cream, Tempurung Cafe serves up coconut ice-cream to help you cool off from the tropical heat. Pose with hand-painted art on their walls whilst enjoying your scoops of coconut ice-cream served in coconut husks.
Where? 83a Jalan Gaya, behind the Jesselton hotel, 88000 Kota Kinabalu.
How to use Favepay?

1. Scan the FavePay QR code at the outlet.
2. Enter your bill amount.
3. Tap "Pay Now" to finish paying.
4. Get up to 20% cashback that you can use on your next visit to the outlet.
And because we love you so much, here's a little promo code you can key in to get RM5 off your first FavePay purchase!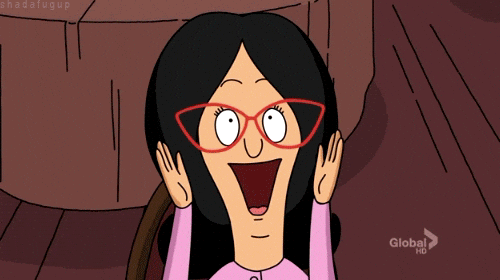 Now, go, explore and feast your way through the beautiful city of Kota Kinabalu with FavePay!