Looking for a cheaper pizza? We'll let you in on our little secret.
In this era of technology and electronic devices, it's easy for us to forget about the rest of the world when our noses are buried deep into Facebook, Instagram, and Candy Crush. Sometimes, we forget important things – like keys, appointments, and more often than not… wallets. And when you're standing in front of that cashier with the horrifying realisation that you don't have the cash to pay for your meal, life can boil down into a pinhole of bleakness pretty quickly.
Fret not; FavePay has your back! Here are some RM0 promo codes that you can use to make the most out of your FavePay experience.
If you like your desserts a little bit sweet, a little savoury, and very portable, egg waffles are the way to go. Introduced to the world as a Hong Kong street food, these egg waffles have since flocked to Malaysia with its peculiar shape and eccentric flavours. If you're too cool for classic Belgian waffles or a Malaysian favourite of kaya and butter, you might find a flavour to suit your palate with a coffee caramel, charcoal cheese, or even spicy chicken floss eggettes. Whichever it is that strikes your fancy, use this little promo code and get RM5 off your purchase.
Where? Sunway Pyramid, IOI City Mall, Pavilion, 1 Utama Shopping Centre.
Take a step back into traditional sweet treats to give yourself some time to reminisce on the comfort foods of your childhood. If you like it soft and fluffy, Ah Mah Traditional Homemade Egg Sponge Cake is the place to be. Whether you like keeping things real and sticking to the original flavour, or if you prefer something a little more contemporary with a chicken floss sponge cake, this nifty little promo code gives you RM5 off your purchase. These cakes might not jiggle as well as those Japanese cheesecakes, but they certainly taste delicious.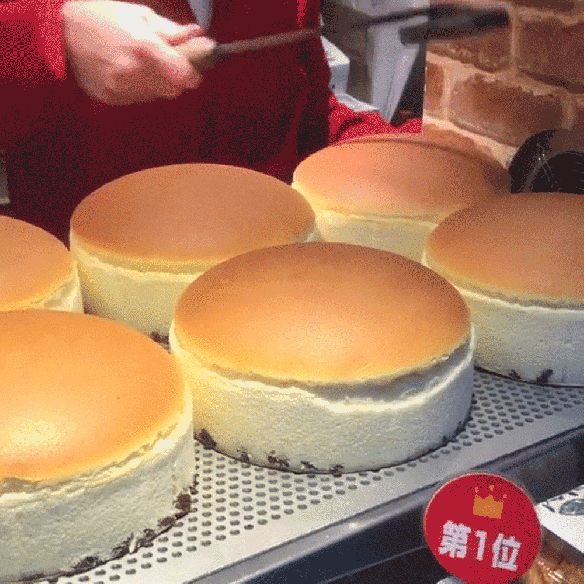 Where? Empire Shopping Mall, Sri Petaling, Mahkota Cheras.
This household name has been around since the mid-80s, when parachute pants, big permed hair, and fingerless gloves were the fashion trends of the time. Since then, Teppanyaki has spread across Malaysia and settled within bustling shopping malls like KLCC, 1Utama, and The Mines Shopping Mall. Not only do you get a meal here, but you're treated to a show as skilled teppanyaki chefs spin eggs, slice meat, and flip things through the air with a pair of grill scrapers… and then they set it all on fire.
Though its staff keep to long-lasting traditions with their cooking style, Teppanyaki has taken a step into the future with its FavePay promo code that'll give you 30% off your purchase for RM0. What's not to like about sizzling, delicious Japanese food cooked up right at your table?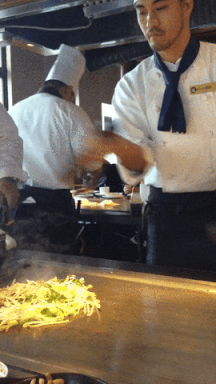 Where? 1 Utama Shopping Centre, Jusco Metro Prima, AEON Equine Park Bandar Putra Permai, AEON Cheras Selatan, The Mines Shopping Mall, Sungei Wang Plaza Mall.
Feast your eyes on the culinary masterpiece that has come all the way across the world from its native land of Hawaii. If you love sashimi but you can't give up your rice, poke bowls are the way to eating clean, eating green, and eating deliciously. Poké Bear at Sunway Pyramid serves up this delicacy with a spread of fresh greens, seafood, and sauces to choose from, so why not head over and feast your eyes on the embarrassment of riches while you use their promo code to get 30% off your purchase.
Where? Sunway Pyramid Mall.
The Matterhorn isn't just a breathtaking mountain peak in the Alps. No, Malaysia has its own claim to fame with this name with its funky fresh hangout spot. Whipping up an assortment of gourmet Western and local delicacies to woo their patrons, the Matterhorn in Nexus Bangsar South is the place to let it all hang out, sip a few beers, and catch up with friends. That pizza you saw on top as our featured image? It's Matterhorn's! So if you've got time to kill and some traffic to wait out, why not linger for a while and enjoy yourself with this promo code that gives you a 30% discount off your purchase, on top of your 3% cashback!
If none of these spots tickles your fancy, we also have a ton of promo codes for other locations! And if your fave is still not on the list, just comment down below and tell us what free promo code we should create for you next 😉