Get a fix of your daily Doughroscope here.
Guess what?
It's *COOKIE DAY* and our hearts are melting with love for the gooey treat that makes everyone drool down to their knees 🤤
Here at Fave, we thought it'll be great to celebrate with our bakery partners. But choosing between so many yummy flavours was proving to be quite a doughfficult task.
Fortune-ately, the astrologers in our team stepped in and put together a highly reliable formula for picking what kind of cookie we should dunk… based on our Sun Signs. It proved to be effective – for us, at least.
So we're sharing the secret recipe with the world, hoping that this will help prevent epic wars and breakups over the last piece.
Let's get munching!
---
Aries (Mar 21 – Apr 20): Gingerbread Man
Friendly, funny, and bubbling with natural charisma, Aries is the just kind of buddy you crave to hang out with over the holidays. So it's only fitting that their lucky cookie is the fooding star of this festive season!
Be careful what you say around them though, because this sweet Sign can turn into a fighter if push comes to shove. So bite them wrong… and they'll roast you with ginger-y revenge in the aftertaste. The warning has been issued! 😛
See recipe here.
Taurus (Apr 21 – May 21): S'mores Infusion
Stressed out with work? Want to escape the city and disappear into the woods? Consider inviting a Taurus on the trek because they'll come along with bountiful of hugs, warm food, and jolly good vibes!
Like cute s'mores baked fresh off the campfire, this queen of comfort is all about taking it slow and cozying up to their partner. So go ahead and ask out this perfect Netflix companion. We think you'll have the best night out of your life! 😊
See recipe here.
Gemini (May 22 – Jun 21): Peanut Butter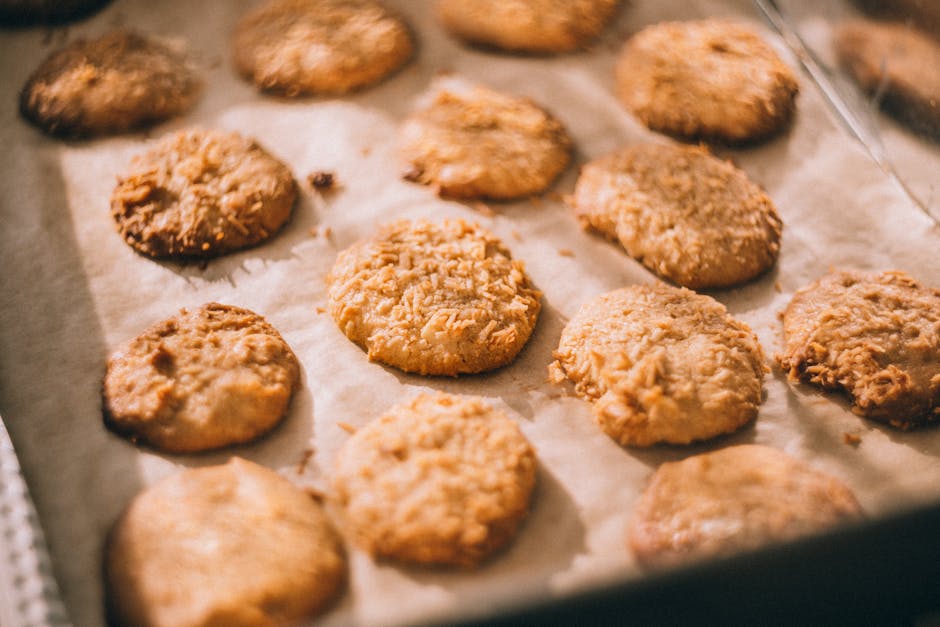 It's downright rude to hate this classic flavour, ya know? Everyone's a fan of the Gemini on fire! Their social skills have earned 'em a star-studded reputation that's only comparable to the likes of an oozing Nutella jar.
So if you're looking for a brand ambassador to grow followings, you should pick a June baby for sure. No matter what problems come your way, this team player will always be down to take up the challenge and—speaking from personal experience—she won't disappoint!
See recipe here.
Cancer (Jun 22 – Jul 22): Chocolate Chip
You ever hosted a party where people of all ages were invited and you just couldn't figure out what to cook? Some dishes would turn off the kids but microwaving "Mac.&.Cheese" wouldn't exactly impress the adults! It's hard to find a flavour that everyone enjoys, but that's not the case for the quick-witted and inclusive Cancerian.
Our celestial crabs may show off a hard shell on the outside but their inner-flexibility in thinking makes them strong enough to bring the team together in any situation. So it's no surprise that the all-time favourite chocolate chip is a symbol for this Sign – you're bound to love it regardless of your age!
See recipe here.
Leo (Jun 23 – Aug 21): Macarons
Don't be alarmed if everyone bows down now. The King is about to make a grand entrance, and the spotlight is cued to burn hot-hot-hot! Most of us would tremble at the thought of facing an audience, but this bright artist has already rehearsed for the Opera like a thousand times!
Akin to the haughty and high-end macaron imported from Versailles, the Leo is a luxury only few can truly understand and appreciate. Overtly dramatic and demanding – yet sinfully generous while giving – this guy's aura is nothing short of pure and unbeatable Royalty. So you better kneel and sing his praises, or he'll make you do it with brute force! 👑
See recipe here.
Virgo (Aug 22 – Sep 23): Feel-Good Fortunes
Where you see problems, the Virgo sees an opportunity. Where you see failure, the Virgo picks up a valuable lesson. Where you see darkness, the Virgo spots a silver lining of hope. It's just impossible to bring down the cheer and dreaminess of this high-spirited Sign. Ever-curious and opportunistic, these go-getters have a knack for fulfilling their own prophecies.
That's why we think its best represented by the Fortune cookie; you never know what you're going to get, but you can take comfort in the knowledge that it'll be a path to something better, rest assured! 🥠
See recipe here.
Libra (Sep 23 – Oct 24): Wafer Lite
The Libra Lady is all about finding balance in chaos. Like the crisp wafer chip, she's a natural diplomat who can keep conversations light and friendly to the satisfaction of all parties involved.
Known for great composure, her strength lies in her ability to bring harmony and peace for everybody. She's easily able to handle stress and knows just the right kind of therapy you need to feel wonderfully relaxed. So if you're having beef or going through a messy phase, consider grabbing a Kit-Kat and asking if she's free to take a bite… or a break!
See recipe here.
Scorpio (Oct 24 – Nov 22): Double Dark Dip
"If only you knew the power of the Dark Side." The Scorpio is like a 100% cocoa bar… always shrouded with a nimbus of mystery, intrigue, and a weirdly attractive bittersweetness.
We would've loved to write a lengthier description but honestly, we're still figuring these guys out… who are they? And why do I like them so much argh??? Any Scorpios care to explain their magical charm?
See recipe here.
Sagittarius (Nov 23 – Dec 22): Oreo
It's ironic how I was so excited to grow up but now that I'm here, I miss all the freedom and fun exclusively reserved for kids. Thankfully, my Sagi friend is immune to the concept of ageing.
Like an Oreo sandwich that puts a smile on the grumpiest adult face, this Sign will lift up your mood by partying, exploring, and venturing out on fantastic expeditions through the seven seas. So if you want to kill boredom and go dunking for the thrill of it, do carry another glass of milk for this wild, wild spirit in the house!
See recipe here.
Capricorn (Dec 23 – Jan 20): Oatmeal Raisin
I've already Facebook'd my New Year's Resolution to go to the gym every day. Probably won't follow through because Domino's will come calling with their offers and I won't be able to refuse. If only I had the determination of a Capricorn!
Fully baked and mature with experience, this Sign doesn't easily give in to temptations and Sagi-like silliness. They're all about being productive, meaningful, and super-healthy. Like a hearty bowl of grounded oats, you can rely on this dude to fill you up with the wisdom to lead a wholesome life. Doesn't sound like much fun? It's an acquired taste 😉
See recipe here.
Aquarius (Jan 21 – Feb 19): Nutty No-Bakes
There's always that one quirky clown who just doesn't fit in with the crowd! But anyway, it's good to have some non-conformists in your team because these are just the kind of people who end up pushing you forward. Like a no-bake cookie that defies the very point of cookie-ing, our rule-breaker will open you up to a whole new world of original thinking.
So if you're in the mood to try out fresh ideas, take risks, and switch up the routine, just fish out an Aquarius who'll happily take you sailing in the storm.
See recipe here.
Pisces (Feb 20 – Mar 20): Simply Sugar
We've seen a crazy range of personalities today. They're all unique and full of life. But we're glad to end this list on a much lighter note. Enter Pisces, the humble minimalist. Don't let their simplicity and dim aura turn you off because there is some major learning to be done over here.
The best things in life are, quite surprisingly, found in the simplest of joys and experiences. So we insist on giving the pleasantly plain sugar cookie a try out at the awards. Cheers! 😏
See recipe here.
---
Zo diac was the list of cookies you should munch on, according to the mystic callings of this universe. Did we get your match right? Which one is your fave-ourite, anyway? Let us know in the comments below!
And lastly, happiness tastes sweeter when its enjoyed with others so don't forget to share this article with your loved ones. Go ahead and celebrate the holiday season with our over-hot cookie deals…
What are you waiting for? Get dunking right away! 🍪🍪🍪