Halloween is not the only event worth talking about in the month of October. October is also National Breast Cancer Awareness Month, and this is a time to remember all of the courageous loved ones who battle this disease on the daily. In honour of these brave warriors, it is important that we shed some light on some little-known facts about this disease.
1 out of 19 women in Malaysia are susceptible to breast cancer.
31% of all cancer diagnoses affect women. This month, we'll be focusing especially on one of the cancers that hit women the hardest – breast cancer. According to Cancer Research Malaysia, Malaysia's breast cancer survival rate is considerably lower than that of our neighbouring country, Singapore, whose survival rate stands at 85%.
LPPKN Chairman Datuk Mariam Mas Yakob, as quoted in an article by The Borneo Post, stated that in a study conducted by her organisation in 2014, only 75.5% of 7,644 women aged 15 to 59 opted for self-examination of breasts while 64.4% went for clinical examination. A total of 19% of women were already at Stage 4 by the time they were screened, indicating that the percentage of late detection was still high. The probable reason why these women only discovered that they have cancer in its late stages could be due to lack of awareness, because the subject of cancer is unfortunately still a social taboo in most parts of Malaysia. 
Awareness campaigns like Pink October help break down the taboo surrounding talks of cancer in Malaysia.
Asians are often known for their reserved personalities, and one unfortunate side effect of that is an unwillingness to discuss "personal" matters. It has always been within the general consensus among Malaysians that talk of such matters is seen as unsavoury, or even taboo. To even think about speaking about breasts would get you a thorough lecturing from older aunties and uncles for speaking about such "inappropriate" things.
When such a topic is deemed a stigma, conversation and spread of information about it will also subsequently stop. It was mentioned in a 2013 study that the most prominent reason for delayed cancer diagnosis is due to the lack of information about the disease.
When asked if they know about the availability of cancer screening, one of the interviewees said, "I don't know about cancer screening. I heard about breast cancer but since it wasn't of interest to me, I ignored it." Another, who was already diagnosed with cancer, stated that they only knew about cancer screenings after they were already diagnosed. Whereas a third said, "When we are healthy and go to see the doctor just for fun, it will be embarrassing, right?"
This goes to show that there are many people, even among patients, that do not understand the gravity and fatality of this disease. However, breast cancer has since become less and less taboo, thanks to events like Pink October and other supporting organisations in Malaysia.
These Malaysian organisations will readily provide you with information on breast cancer.
Speaking of conversations about breast cancer, where exactly can one get educated about this topic? One of them would be the Breast Cancer Foundation Malaysia – an organisation that runs programs to educate the public about breast cancer, as well as empowerment programs that support breast cancer survivors and encourage them to live their lives to the fullest after beating the disease. 
Next is the National Cancer Society Malaysia (NCSM) – a non-profit cancer organisation in Malaysia that provides education, care and support services for people affected by cancer that was established in 1966. Although they do not cater exclusively to breast cancer, they are an organisation aiming to provide their utmost support to those in need.
And of course, we also have Majlis Kanser Nasional (MAKNA) – another non-profit team that has spearheaded numerous initiatives over the past two decades to provide curative, preventive, research, and support services to cancer patients, their families, high-risk groups, and the general public. One of their current project is to run a mobile mammogram clinic, in order to reach and educate those who aren't able to travel out to hospitals and clinics for regular checks.
There are plenty of Malaysian hospitals and clinics that provide mammogram and checks for breast cancer.
Now that you are educated and understand the importance of early detection, here are some of the places in Malaysia that you could head to for your next breast cancer screening:
The

Cancer & Health Clinic

 is run by the NCSM. They provide

clinical breast exams that include a 3D Mammogram and an ultrasound to screen them for cancer system. They also have a

programme

that gives 5,000 underprivileged women aged 40 and above free breast cancer screening. 

The Prince Court Medical Centre is a private institution that houses experienced and knowledgeable physicians, specially trained nurses, and medical personnel assistants. They provide consultations to patients to see which imaging modality suits them, be it the MRI, ultrasound, or the mammogram.

Gleneagles Intan Medical Centre

is another good place you can go through breast cancer screening for they are a JCI and MSQH accredited centre equipped with ultrasound scanners and mammography equipment to provide end-to-end breast care diagnostics and a fleet of professional staff who are in-tune and accommodating to their sensitivities.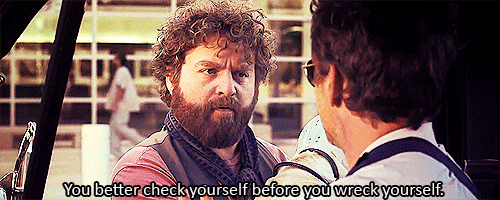 You are not alone – if you or your loved one has been diagnosed with cancer, these support and therapy groups will fight alongside you.
Cancer is a major cause of morbidities and mortalities in our country. According to a study in 2015, depression and anxiety are common psychiatric occurrences among breast cancer patients. 
To combat this, a steady emotional support system is important to those who have been diagnosed and those in remission, be it from their family or a more formal support from a group or individual therapy, to remind them that they are not alone. This not only will help patients reduce stress and anxiety, it also helps them with their fatigue and pain, improves their mood and self-image, as well as give them the courage and motivation to overcome this challenge.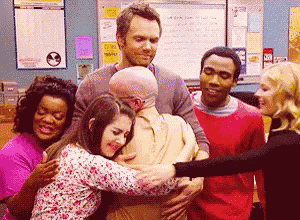 Some of the breast cancer support groups in Malaysia include:
Amanita Services Sdn Bhd: This organisation provides

 prosthetics, mastectomy wear, emotional support, and nutrition advice to patients.

Breast Cancer Welfare Association: A

 peer support group that helps patient cope on a day-to-day basis that also organises campaigns to educate the public about breast cancer.

KAWAN (Cancer Support Group for Women) in Kelantan

Persatuan Cancerlink Malaysia Cawangan Kuantan
In summation, it should be of our utmost interest to start educating ourselves about breast cancer, make it a habit to check our breasts regularly, and when you do discover something odd, go see a doctor to get an official screening. As for those who are currently going through this disease, be it themselves or a loved one, in the words of a cancer survivor, "let your faith be bigger than your fear."
But if your heart is bigger than your faith and you want to do more in this fight against cancer, donate to organisations like MAKNA. For every ringgit that you donate, it goes towards financial assistance, cancer treatment, awareness campaign funds, and invested in research, scholarships, and mammogram screening opportunities. That means a higher percentage of early detections, and more women kicking cancer to the curb.