Even with 24 hours in the day, there never seems to be enough time to do everything that needs to be done. With the rush of deadlines and appointments filling up your days and calendars, it can't be helped that your health and fitness sometimes takes a back seat.
In conjunction with Pink October, we want to encourage you to keep fit and lead a healthier lifestyle. So here's a list of 24-hour gyms available on Fave and KFit that'll help you start on that belated New Year's Resolution of "I'm going to eat better and exercise more."
1. Body Factory Gym & Fitness Centre
Equipped to the teeth with a range of professional training gear, Body Factory is a fitness junkie's wet dream. Those of you who have yet to pop their squat cherries can test out the squat rack, or build up some cardio resistance with a run on the treadmills. If you're not much of a machines kind of person, then check out the yoga and Zumba classes here, too. Not only does Body Factory offer group classes, but shy folks can also book personal training sessions to make sure their form is just right.
Body Factory has 3 levels of gym equipment, studio space, and on-site showers and saunas for you to take advantage of, so why not gear up and head over there for a visit?
Where? No.11, Ground, 1st & 2nd Floor, PJ21 Commercial Centre, Jalan SS 3/39, Sungai Way Free Trade Industrial Zone, 47300 Petaling Jaya.
2. The Outlaw
Okay, so maybe this one isn't open 24 hours, but The Outlaw keeps its doors open until 3am, which is almost as good. A warehouse-style workout centre, this gym is ideal for those of you who are into bodybuilding and weightlifting. With a vast range of weights, a deadlift platform, squat rack and bench, The Outlaw lets you get your swole on and feeling the blood course through your veins after a mundane day at the office.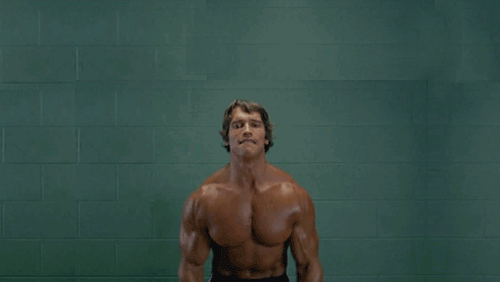 Where? No.5, Jalan TS 6/10, Taman Subang Permai, 47500 Subang Jaya.
3. Anytime Fitness
A far-reaching gym franchise with outlets all around the globe, Anytime Fitness lets you workout… well, anytime. They even offer "anywhere access" that lets you keep your fitness regimen wherever you are (with an Anytime Fitness branch, obviously). With 7 outlets around Malaysia already, this 24-hour gym is best for those of you who stay up late and like less of a crowd when you're working up a sweat.
Anytime Fitness is an access pass-exclusive gym, complete with 24-hour security and surveillance. That means all of you single ladies (and men) can feel safe when you're pumping at the elliptical or dropping into a squat without having an unwanted audience. Furthermore, showers and lockers are readily available at their outlets, so you can always show up at work fresh as a daisy after a quick morning workout.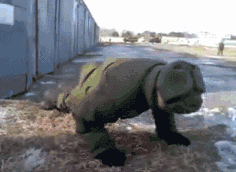 Where? Qliq, Nexis, Wisma BU8.
4. Westin Workout Fitness Studio
If you like your workouts a little bit posh, then the Westin's Workout Studio is for you. If you work in KL City, you'll also understand the sustained groan of misery most people make after 5pm.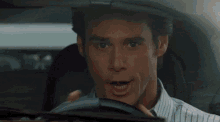 Why spend the next hour stuck in traffic flexing your cursing vocabulary when you can sweat that stress away? Feel a little bit better about rush hour with sleek hardwood floors, rows of immaculate gym equipment, and an ever-attentive concierge. If you're more of an adrenaline junkie, try out the cardio circuit aerobics classes, or sweat off your stress the easy way with a session in the sauna.
Where? 199, Jalan Bukit Bintang, 55100 Kuala Lumpur.
5. Avengers Gym & Fitness
Okay, another gym that isn't open 24 hours, but you have to admit that the name is cool. For all you Marvel fans out there trying to channel Chris Evans, Avengers Gym & Fitness is a good start. Opening its doors at 7am and keeping it that way until midnight, there's no excuse to skip out on gym time. How else are you going to make an "Avengers Assemble" pun? This gym gives you access to gym equipment to start training like The Hulk, Thor, and Captain America. When else in your life are you going to be able to say that you're a member of the Avengers?
Where? D-1-01 Level 1, Block D, Parklane, Jln 1/152, Taman OUG, 58200 Kuala Lumpur.
All of these gyms are not only available on Fave, but also on our fitness-based mobile app, KFit. So if you're looking for gym access, why not try browsing through KFit? And if you're a first-time user, this deal gets you a 1-month fitness pass for only RM99, giving you access to 10 fitness activities per month, including dance classes, yoga classes, gym access and more!
Want something a little more personal? Scroll through Fave and check out other fitness deals we have there! From gym access to personal training sessions, the choice is yours. If you're not a big fan of gyms, or you just don't like sweating, you can try out the alternative of healthy eating. On the other hand, maybe check out quick office workouts like these:
If you've got a fitness regimen of your own, comment down below and share with us what works best for you!