Juice cleansing. A health fad, or an actual diet plan that works and is here to stay? While it still remains subjective with both sides still in debate, juice-cleansing definitely does have its perks and can do wonders to the body if done correctly. The key to this, we believe, is moderation. As the saying goes, "too much of a good thing can be a bad thing," and the same goes for going on a juice-cleanse.
Whether you're planning to embark on this journey for the first time or are pretty well-versed with what goes down during a juice-cleanse, here are a few key tips and facts that you can keep in mind while cleansing and detoxing your body.
3 Tips 
for a Healthy Juice Cleanse
1. Stay hydrated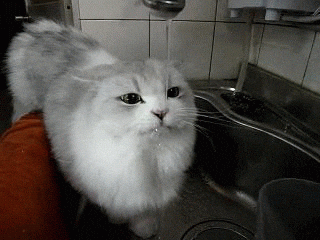 Drink water! It doesn't matter how healthy the juices are; they can never replace water, and they shouldn't. Keep yourself hydrated with plain water in between sips of juices. Water helps to cleanse your body from the toxins you want to get rid of and drinking juice alone does not make it effective.
During your juice-cleanse, you will also experience healing reactions in signs of lethargy, headaches, light-headedness, and more. However, if you are experiencing these symptoms on an unbearable scale, it means that you are not consuming enough water to balance out your juice:water ratio. Therefore, it is important to keep yourself filled with water throughout this cleanse.
2. Don't cut out food altogether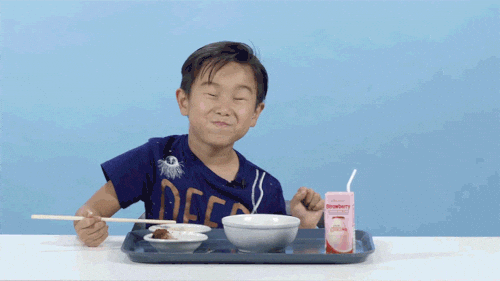 Often times, when people go on a juice-cleanse, they eliminate meals altogether and replace them with juices. While it may produce short-term benefits, in the long run, the body will undergo various side effects that can be unpleasant.
When you go on a juice-only diet, you will start to find yourself feeling hungry more often and that is because juices do not contain insoluble fibre. This means that the juice you consume gets digested a lot quicker. Because of that, it is important to balance out juices with solid food – but remember not to binge on unhealthy food. Whenever you are feeling peckish, opt for a healthier snack such as a snack bar, nuts, or muesli.
3. Switch it up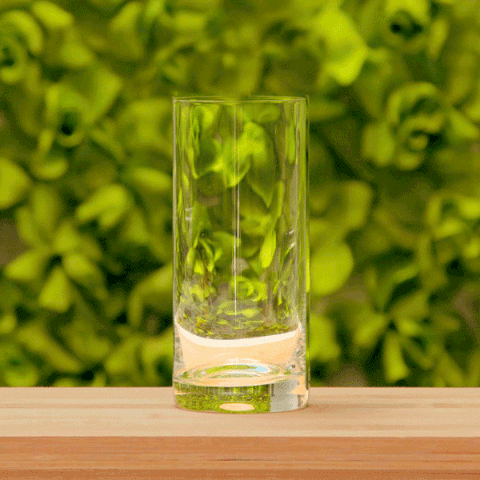 You know that feeling you get when you eat the same thing every single day and eventually get sick of it?
It isn't just you, nor is it your mind playing tricks on you. Our bodies are designed in a way where we naturally crave for different varieties of food. This is to ensure that our bodies receive the necessary vitamins, proteins, and nutrition needed. The same goes for juice-cleansing.
Don't stick to the same type of juice throughout your cleanse as you'll probably get sick of it quickly, and eventually dread downing it. Switch it up however you like! Whether it's changing a certain ingredient or adding a new fruit, you can instil a little bit of creativity into your juice diet.
Now that you've got these tips in mind, you can begin your juice-cleanse today! If you're still overwhelmed by the varieties of juices, how to begin, or where you are going to find the time to make juice every day, let us take care of that for you. Listed below are some ready-made juice packages to help you kickstart your cleanse!
Juice-cleanse starter packs to try
Perhaps no stranger to the juicing community, La Juiceria is known for their variety of hand-made cold-pressed juices that combine both vegetables and fruits. Start out slow and easy with this 6-bottle package that contains a mixture of both vegetables and fruits. You can opt to get the original cleanse set, an alternative cleanse set, or customise your own package!
Where? There are a total of 10 La Juiceria outlets on Fave! Click here to view the participating outlets.
Striving to keep fellow Malaysians healthy, Juice D' Fruitz serves up refreshing juices of various kinds. With each bottle aptly named according to their content, get your daily dose of fruits with The Mob that consists of mango, orange, and blueberry, or go for different ratios of fruit and vegetables in options like The Miracle and Beta Booster.
Where? 
Sunway Pyramid: LG1 @ Sunway Pyramid Shopping Mall 3, Jalan PJS 11/15, Bandar Sunway, 47500 Petaling Jaya.
Pavilion KL: Juice D' Fruitz, C5.06.00, Level 5, Pavilion Kuala Lumpur Shopping Mall.
Believing in serving premium quality juices, Seri Jushi offers great mixtures of fresh fruits and vegetables that have been processed naturally with no preservatives, added colouring, or additional sugar. They stand firm in their goal of giving everyone easy access to a healthier lifestyle with juicing. Seeking to help you regain confidence, each bottled juice is named with catchy self-motivation phrases. So smile and gulp down bottles such as "I'm Sexy" (pink grapefruits, orange, lettuce, and mint leaf), "I'm Strong" (cucumber, celery, green grapes, and kale), "I'm Healthy" (pineapple, orange, and grapes), and many more.
Where? G16 Plaza Emerald East, Jalan PJU 8/3, Damansara Perdana, 47820 Petaling Jaya.
If their cute packaging does not already make you want to try some, you'll be happy to know that their vibrant and colourful juices are completely natural! Elfreshco prides themselves on using 100% natural and fresh juices with no added preservatives. They also make their juices using a slow juicer method in order to retain the nutrition throughout the process.
Where? 30, Jalan Telawi, Bangsar Baru, 59100 Kuala Lumpur.
Yes, you heard it right. Inspired by the fruit-slicing game that you might have played in the early iPhone and iPod Touch days, Fruit Ninja offers a wide selection of cold-pressed juices. Mix and match however you want and stack them in triad containers for a fun and cute way of selecting your juices.
Where? LG-K5H, IOI City Mall, Putrajaya.
We hope that with our help, you'll be able to get started on this new health journey. If you are a seasoned juice-cleanser, let us know in the comment section down below if you have any extra handy tips for an effective cleanse!
Happy detoxing!