Starting a healthy lifestyle always begins with a healthy diet. When we think of a healthy diet, the first thing that comes to our mind is probably vegetables.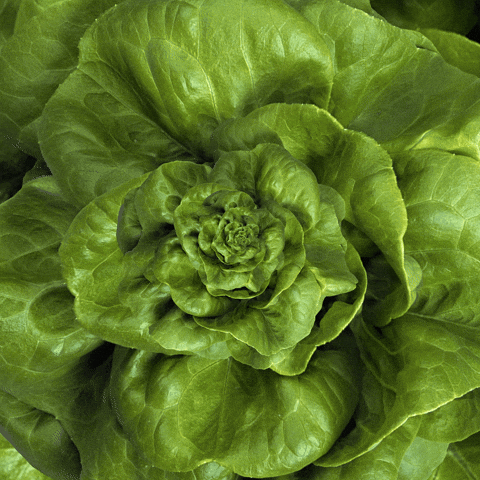 You are not entirely wrong as vegetables do make up a majority of healthy food dishes. However, healthy food has evolved and changed over the years to include more delicious ingredients in addition to vegetables for a well-balanced meal. You no longer have to force yourself to stuff down greens that you don't actually like when it comes to eating healthy. In conjunction with breast cancer awareness month and in the spirit of leading a healthier lifestyle, we're recommending 6 healthy dishes that you can try out with Fave!
Read to the end to find out how you can get instant discounts and cashback!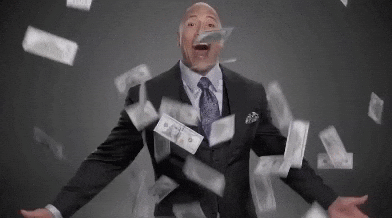 1. Salad
This dish needs no further explanation as it is probably the first thing that comes to mind when the words "healthy food" is mentioned. Salads are often regarded as bland in taste but when mixed with the right dressing and topped with the right ingredients, salads can be delightful to eat. Salad bars these days allow for customisation and personalisation so everyone can dig into healthy bowls of goodness with ingredients they actually like. Leafy vegetables are not only rich in fibre but they are also rich in antioxidants such as vitamin C and beta-carotene, a type of vitamin A that are known to combat cancer.
Where to find it? Salad Atelier: Sunway Velocity Mall, Wisma E&C Damansara Heights, Avenue K, The Intermark, The Weld.
2. Open-faced toasts
If you've browsed through Instagram or Tumblr, chances are, you would have stumbled upon open-faced sandwiches – especially in flat lay pictures. Open-faced sandwiches not only look pretty but tastes good as well. With nutritious ingredients like chicken, mushrooms, tomatoes, lettuce, and more topped onto a single slice of bread, these sandwiches pack a punch and can serve as an energy boost to begin your day with. Try out their sandwich topped with tomato and feta cheese, which contains conjugated linoleic acid (CLA) that helps improve body composition prevent diabetes and cancer.
Where to find it? The Toast Co.: 78, Jalan Sultan, City Centre, 50000 Kuala Lumpur.
3. Poké bowls
Poké bowls are another hype that has been floating around the 'gram these days. And for good reason! They are filled with the right amounts of protein, fibre, and carbohydrates with delicious ingredients such as salmon, lettuce, corn, seaweed flakes, and more. Occasionally, walnuts will be added in for an extra crunch. A study done showed that adolescents who consumed more walnuts may have a better chance of fighting off breast cancer. The best part? They are absolutely delicious and guilt-free.
Where to find it? Paperfish: 26, Jalan Datuk Sulaiman TTDI, 60000 KL.
4. Papaya milk
Healthy ingredients can be made into drinks too! Filled with fibre, vitamin C, and various minerals, papaya milk is a drink you can opt for in place of other sugary drinks. Be it for breakfast, a quick midday pick-me-up, or simply for a well-deserved treat, papaya milk can help give your body the right nutrients and the energy you need.
Where to find it? Papamilk: L3 K01, 3rd Floor Mytown Shopping Centre, 6 Jalan Cochrane, Seksyen 90, Taman Maluri Cheras, KL.
5. Natural fruit vinegar drinks
Fruit vinegar is one of the ingredients that provide many health benefits such as enhancing immunity, strengthening calcium absorption, assisting in weight loss, and more. It can be consumed on its own, or paired with fruit juices or vegetable juices such as mango, banana, apple, celery, and cucumber. These drinks by VinegPlus are extra as it's filled with chia seeds, another superfood that's rich in alpha lipoic acid (or ALA), which is an omega-3 fatty acid that helps limit the growth of cancer cells in both breast and cervical cancers.
Where to find it? VinegPlus: LG1.K5(ii), KL Gateway, 2 Jalan Kerinchi Gerbang Kerinchi Lestari, 59200 Kuala Lumpur OR Lot L1-K1, 1st Floor Jaya Shopping Centre, Jalan Semangat, 46100 Petaling Jaya.
6. Dark chocolate
Yes, believe it or not, chocolate—more specifically, dark chocolate—does actually have great health benefits. Dark chocolate contains antioxidants and a study as quoted by The Telegraph found that they contain more antioxidant activity than blueberries and Acai berries. The key to eating this sweet treat is to eat it in moderation. So go ahead and indulge in some dark chocolate without feeling guilty.
Where to get it? Coco Dash: 1 Jalan Telawi 3, Bangsar Baru, 59100 KL.
Eating healthy is important, but it's also crucial to keep an active fitness routine. To help you get started on your journey towards A Healthier October, we're giving you a chance to win a fitness class of your choice on Fave, worth up to RM80! Besides that, we also have offers on fitness classes, massage therapy, and healthcare checks for up to 90% off, exclusive for this month only. Simply click here to find out more.
But that's not all! You also get to enjoy all these delicious food while receiving instant discounts and cashback. Pay with FavePay at any of the outlets mentioned above and receive up to 20% cash back on your next visit.
Now go be healthy! Find even more options here.