Americans celebrate the National Chocolate Day every year on October 28th, but why should they get to enjoy all the treats? Don't you think WE deserve a little bit of decadent fun too on such an illustrious and hallowed day?
In conjunction with the National Chocolate Day—AKA the best unofficial holiday—here are some places you can go to celebrate and indulge in the sweet, creamy, delectable confection that is chocolate.
First on the list is Salon Du Chocolat – a quaint and darling salon offering a wide variety of delicacy made with chocolate, such as crepes, waffles, pastries, and even milkshakes. They also specially handcraft their own chocolates using only unique and high-quality ingredients, through a traditional method that adheres to the international standards of producing confectionery. Satisfy your sweet tooth and treat yourself at Salon Du Chocolate with this RM40 cash voucher deal for 30% off, or use FavePay and get 10% cashback on your next visit.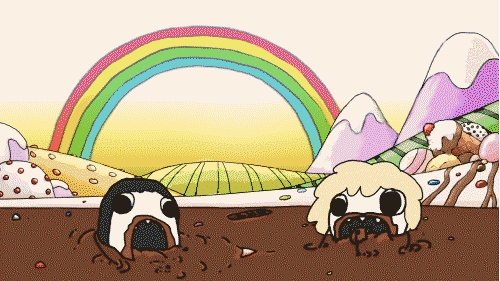 Where? Publika Solaris Dutamas, 29, Jalan Dutamas 1, Block C4, Level G2, Hartamas Heights, 50480 Kuala Lumpur.
For those with a palate and taste for only premium international flavours, this place is for you. With dark indulgence made of the finest grade of single origin beans, The Dark Gallery aims to impress your taste buds. Envelop your palate with decadent chocolates from far foreign lands such as Madagascar, Ecuador, Tanzania, Cuba, and more. The gallery also houses prominent chocolate brands like Venezuela Valrhona and Cacao Berry. Their desserts were not only designed to delight your gustatory senses, but also enchant you with its intricate aesthetic appeal. A perfect testament to this would be this enthralling masterpiece that is their Chocolate Randevouz Ice Cream Cake.
Where? Lot No. L1-023A & L1-K-007, MyTOWN Shopping Centre, 6 Jalan Cochrane, 55100 Kuala Lumpur.
When palates have acquired a refined taste, it is best to delve further into the abyss of sinful indulgence. Embark on a journey of becoming a chocolate connoisseur by partaking in a fun chocolate-making workshop! If you think you love chocolates, just wait till you learn all about how to identify the nuances in different types of chocolates.
At the workshop, you'll be given the opportunity to taste around 20 types of chocolates whose origins are from all around the world, such as Ecuador, Venezuela, Madagascar, Grenada, and so much more. As a bonus, you also get to bring home either a box of First Love Chocolates or Beautiful Life BonBon Chocolates.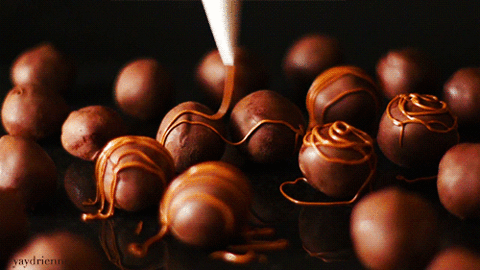 Where? Unit D-7-1, Block D, Setiawalk, Persiaran Wawasan, Pusat Bandar Puchong, 47100 Puchong, Selangor.
Another great way to celebrate this exciting day is to share the joy (of chocolates) with your friends and family. So indulge in sweet yet simple chocolatey delights such as freshly-made waffles, crepes, and churros, either drizzled, dipped, or completely covered by chocolate sauces with this RM40 cash voucher offer. Alternatively, you can also use FavePay and get 20% cashback on your next purchase.
Where? D1.G3.3, Floor G3, Block D1, Publika Shopping Gallery 1, Jalan Dutamas, Solaris Dutamas, 50480 Kuala Lumpur.
Even if you don't like chocolates, that doesn't mean you don't have a loved one who does! So treat them to this beautifully wrapped chocolate bouquet, made up of 16 pieces of Ferrero Rocher chocolates, to remind them that you care. It's also a great alternative to flowers for when you have a special occasion – or someone – to celebrate.
Because they get to eat these.
But let's be real, you don't need an official holiday to tell you when you should eat chocolates. Spoil yourself and eat them anytime you want! After all, you save more with these deals or when you pay with FavePay at any of our participating sinful outlets.
So how do you plan to celebrate the National Chocolate Day? Share with us in the comment section below!