It's one of the most wonderful times of the year! The present-filled, tinsel-trimmed, fruitcake and gingerbread season, Christmas! Whether you celebrate this season with family and friends or snuggled up on your couch with your little four-legged friends, Christmas movies are always a feel-good time. In this list, we're gonna recommend some of the best movies to get you in that festive feeling.
1. The Nightmare Before Christmas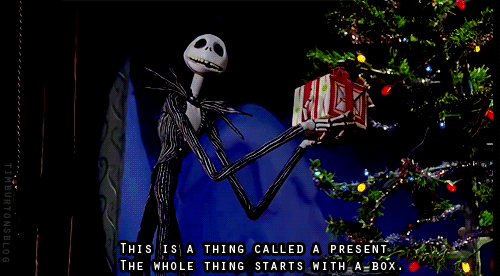 A Tim Burton stop-motion classic, this favourite from 1993 is definitely making its way into our list. The story revolves around Halloween Town resident Jack "The Pumpkin King" Skellington finding his way to Christmas Town and becoming infatuated with the idea of Christmas. Hilarity ensues as Skellington brings back the idea of Christmas to Halloween Town. However, the residents may not have been able to fully grasp what Christmas is, and the quirks and camaraderie truly add a certain flair to the flick. This movie is a perfect film to watch with your family or a loved one, drinking hot cups of cocoa as you cuddle up with pillows and blankets.
You'll enjoy this movie if you like: Tim Burton, Halloween, ghouls, ghosts, witches, zombies, monsters, feel-good films, stop-motion, Danny Elfman
2. A Christmas Carol
Based on the classic 'A Christmas Carol' tale by Charles Dickens, this 2009 film based in 1843 tells the story of Ebenezer Scrooge – a grumpy, parsimonious man who works as a moneylender in London, voiced by actor Jim Carrey. Staying true to the classic, Scrooge is visited by the ghosts of Christmas past, present, and future. The ghostly apparitions show up to show him the ups and downs of his life, and the error of his greedy, wealth-obsessed ways.
You'll enjoy this movie if you like: Classic Christmas tales, animated movies, Jim Carrey
3. Home Alone
Leaving out Home Alone on a Christmas movie list would be a sin. Of course, we have to include this heartwarming 1990 classic! The highest grossing Christmas film of all time, Home Alone tells the story of Kevin McCallister and emphasises on the phrase, "Careful what you wish for!" After wishing for his family to disappear after getting into squabble after squabble, this tale tells the story about little Kevin's journey when his wishes seemingly come true. Endearingly dim-witted villains Harry and Marv add an extra level of fun to this flick, making it a great watch for a Christmas movie viewing party with a group of friends. And let's not forget the star of this movie – a young, adorable Macaulay Culkin!
You'll enjoy this movie if you like: Great storytelling, Christmas classics, fun antics, quirky quotes
4. How the Grinch Stole Christmas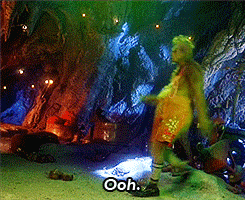 Based on the tale from the author of 'Green Eggs and Ham', Dr. Seuss, How the Grinch Stole Christmas is another Christmas classic that can't go wrong in a festive movie marathon. Played by Jim Carrey, this movie revolves around the misanthropic, green-coloured Grinch and his anti-Christmas antics. A young Taylor Momsen stars as Cindy Lou Who, a charming little girl that believes in the joy and goodness of Christmas rather than the materialism. This movie truly shows the warm, wonderful feeling that the festive season brings and has a plethora of jokes that make this movie such a classic. Who could forget the Grinch's schedule? Jazzercise is no joke.
You'll enjoy this movie if you like: Jim Carrey, comedies, Dr. Seuss, rhyming, feel-good films
5. Elf
Last but definitely not least, Elf makes our list as a great Christmas comedy to add to your marathon line-up. Starring Will Ferrell as an 'elf' named Buddy, this movie is about him discovering the fact that he's not actually an elf, but a human. Accidentally getting transported all the way to the North Pole as a little tot in diapers, Buddy travels to his New York to discover himself and turn bad into good. Hilarious, knee-slapping jokes, a great plot, fun acting, and the feeling of a classic Christmas motion picture come to mind when the word 'Elf' is mentioned.
You'll enjoy this movie if you like: Will Ferrell, redemption arcs, Zooey Deschanel, festive jokes, elves, the North Pole
Marathon the night away with munchies!
And of course, we can't ever forget one of the most important parts about Christmas movie marathons – the SNACKS. Whether it's a bag of sweet and savoury popcorn, a pack of indulgent cookies, or whatever your heart desires, Fave has got your back (and your taste buds, too). Get great savings, great discounts, and great eats with FavePay! Using the Fave app and FavePay, you'll get to enjoy this festive season swimming in snacks AND savings.