Preparations for Christmas parties can be absolutely gruelling. Food, cleaning, guest list, and so many other things just take over our life, every meticulous detail paid a ridiculous amount of attention to. But when all of the prep is done and the countdown to Christmas starts, there's one thing that a lot of us tend to forget – ourselves! Sometimes, we need to take a step back and pamper ourselves amongst all the hustle and bustle of preparation. A little TLC shoved into that busy schedule can't hurt. With this list, let Fave show you how to get ready beauty-wise for that festive season.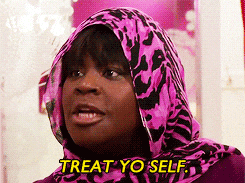 Yoga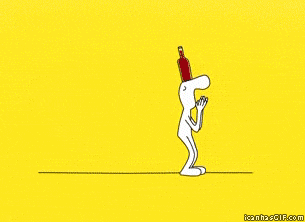 Yoga can be an extremely healing activity. With long deep breaths and trying to contort into ungodly positions, every exhalation releases all that stress from your mind. Besides being an anti-stress activity, yoga is great for keeping fit! If you're looking for a way to slim down a little before your festive gathering, yoga can be a great platform to help you out. It also lowers blood pressure and relieves insomnia, so you'll get some good 'ol sleep to get you ready for all the cookie baking, present wrapping, living room cleaning, and more.
Here's where you can try it out:
Manicures
Getting a fresh burst of colour on your nails can bring your whole outfit to the next level! Try out festive little manicures with string lights, snowmen, Christmas trees, and petite presents adorning your nails. Opt for a plain one too, for a classic touch. Or perhaps, 'let it snow' with a dab of glitter on the tips of your nails? There's even different types of polishes to choose from, too! There's the classic mani-pedi polish, the longer-lasting gel polish, and an express mani-pedi for speedy sessions. Your guests will be in awe at how you managed to paint your nails with all the Christmas prep! But hey – what they don't know won't hurt.
Whatever you choose, let Fave help you out with a list of great places:
Massages
Ah, massages. One of the most relaxing activities known to mankind (besides looking at pictures of cute animals). Massages can help you get out of that bout of stress by relaxing you all the way down to your very core. They can also reduce pain and muscle tension, which can happen a lot during the festive season. Carrying groceries, shopping for presents, running around like a lunatic to get everything ready? That can DEFINITELY take a toll on one's body. Besides that, massages can also improve your quality of sleep, increase circulation, and can even release endorphins. There are tons of types to choose from, too, so you'll be sure to find one that suits your taste. Try out a massage before your Christmas soiree to help put you in a relaxed state of mind to converse and bond with your friends and family!
Here's a quick little list of some of the types of massages offered at Fave:
Facials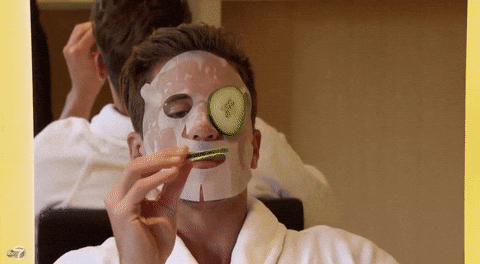 Oh, yes. Facials can be one of the most relaxing things you can do to prepare for an upcoming event. Lay back, relax, and chill out as professionals gently massage your face, leaving you with a radiant, glowing complexion? What could be better? Facials can help revitalise and refresh your skin, improve blood circulation, reduce the appearance of fine lines and wrinkles, reduce pigmentation and spots, hydrate your skin, and so much more. A facial can definitely help rejuvenate your skin after prepping for the holidays. I mean, with all the sweating, running around, heat from the oven, pots, and pans, dust from all the uncleaned crevices that you magically discovered during your cleaning session and whatnot, a facial would definitely be a great addition to your pre-Christmas routine.
Here's a few handy ideas:
Hair treatments
Last, but definitely not least – hair treatments. Get soft, swishy, flowy hair that trails behind you with every turn. Heading to the kitchen to grab the log cake? Turn around and flip that hair. Going outside to call your friends and fam to the table for a turkey dinner? Turn around and flip that hair. Taking out the heaping bags of garbage at the end of the night? That's right – turn around and flip that hair. You can even take it up a notch and try out a chemical service! Straighten out your locks for a silky-straight mane, get a perm for bouncy body in your hair, dyeing your tresses an entirely new colour (perhaps red, for that Christmas flair?), the possibilities are endless. Finish everything off with a trendy trim, wash, and blow for a snazzy new holiday style.
Check out this list of hair treatments at Fave:
More beauty treatments to help you get fancy!
If you're still curious about what else you can do to prepare for the festive season beauty and fitness-wise, why not check out Fave's Xmas Collection? With tons of massages, hair treatments, facials, fitness classes, and more, you'll be one step closer to being mentally AND physically prepared to wow your guests.